World Relief advocates on behalf of individuals and communities, as well as working to influence the policies and structures that create poverty and oppression.
We Are a Nation of Refuge, Not Rejection
The Time is Now: Save Asylum & Refugee Resettlement 
Background: On the heels of Trump barring refugees from seeking asylum if they travel through another country to reach the U.S. southern border, some administration officials have proposed resettling zero refugees in 2020 - all during the worst refugee crisis in history, with more than 25 million refugees worldwide in need of safety.
We are calling on Members of Congress to do everything in their power to end the administration's attacks on asylum seekers and return refugee resettlement to historic norms—95,000 refugees per year. The administration has already dismantled the U.S. asylum system and refugee resettlement program. Zeroing out refugee resettlement would amount to a full refugee ban, with grave long-term implications.
For decades, the U.S. has simultaneously resettled refugees and operated the asylum system. The need for one does not diminish the other, and more people needing safety is no reason to restrict access to protection. For example, during the 1980s, the U.S. admitted more than five times the number of refugees (through resettlement and asylum) than were admitted last year.
As people who care about refugees - abroad and at our doorstep - we must make our voices heard. Join us in demanding that Congress stop the administration from ending asylum and refugee resettlement!
CALL YOUR SENATORS & REPRESENTATIVE TODAY
Click here (unbranded), click here (GreaterAs1)
or call (202) 224-3121 three times to be connected to your 2 Senators and 1 Representative
Sample Script: "I'm your constituent from [CITY/TOWN], and I urge you to do everything in your power to protect the U.S. asylum system & refugee resettlement program from being decimated by the administration. After barring people from seeking asylum if they travel through another country, the administration is considering setting the refugee admissions goal for next year at ZERO. Congress must hold the administration accountable. By law, the administration must consult with Congress prior to setting the refugee admissions goal, which means you are uniquely poised to ensure that the administration fulfills its obligation to consult with Congress ahead of deciding how many refugees to welcome in FY20. Please do everything in your power to see that the administration stops its attacks on asylum seekers and commits to resettling 95,000 refugees in 2020. My community welcomes refugees, and I urge you to reflect the best of our nation by supporting refugee resettlement."
Use the links below to tweet the following message to President Trump, The White House, and your senators and representatives:
My community stands with ALL refugees! The U.S. should continue to resettle #refugees! #wewelcomerefugees
Tweet @realDonaldTrump
Tweet @WhiteHouse
Tweet your senators
Tweet your representatives
Hashtags
#NORefugeeBans
#SaveRefugeeResettlement
#DefendAmericanLeadership
Annual Refugee Admissions to the United States Since 1980

---
---
Stand with immigrant families in detention
Urge your Senators and Representative to:
End the policy of separating and jailing families. Demand that President Trump, DHS Secretary Nielsen, and Attorney General Sessions end family separation and detention through social media, letters, appropriations, and in Congressional hearings
 
Support efforts to defund family separation in appropriations and decrease funding for Immigration and Customs Enforcement, Customs and Border Protection, and the U.S. Attorneys' Offices within the Department of Justice
 
Urge your Member of Congress to cosponsor the following legislation:

S. 3036 – Keep Families Together Act

R. 2572 – Protect Family Values at the Border Act

R. 5950/S.2937 – the HELP Separated Children Act

R. 2043/S. 2468 – Fair Day in Court for Kids Act of 2018* More info from KIND Kids in Need of Defense found here 

H.R.3923 - Dignity for Detained Immigrants Act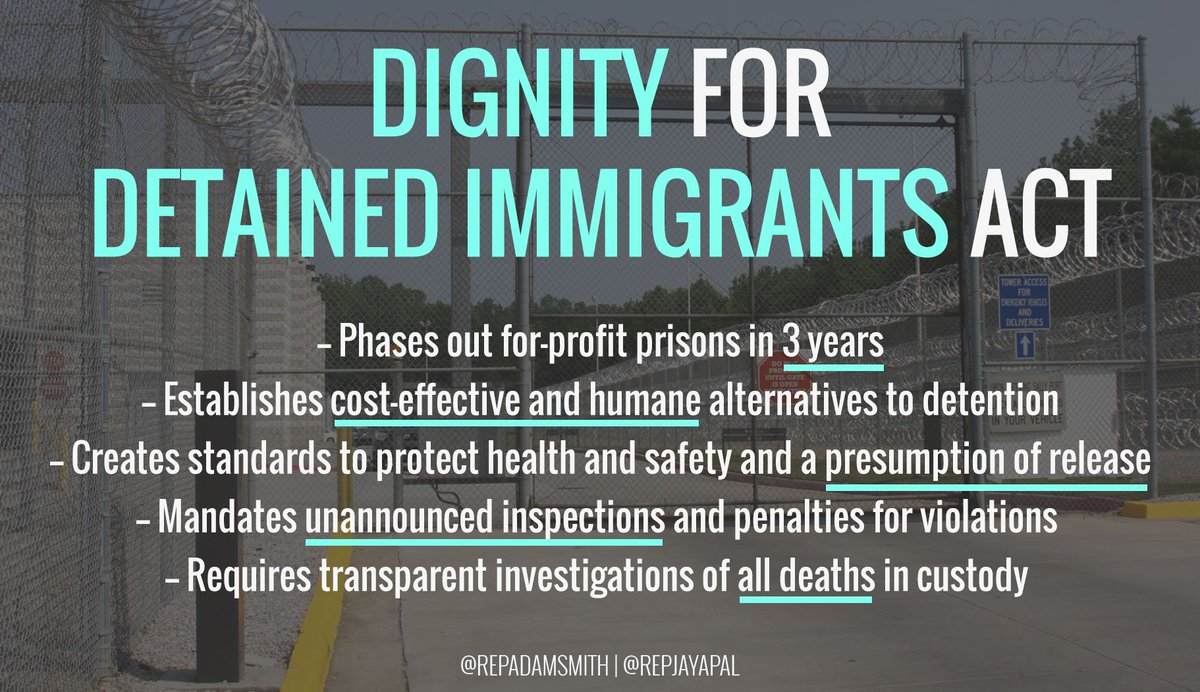 ---